Get Closer to God
24/08/2011
In an effort to right Britain's moral compass, we've prepared a list of the best recent books starring … God:
1.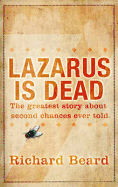 … becomes truly vivid when describing Lazarus's multiplying illnesses with the added perspective of modern medical diagnosis. When Jesus feeds the 5,000, the malarial sporozites "unclench from their long wait and invade the liver, where they breed into merozites that rupture their host cells and escape to cause havoc in the bloodstream". Tom Lee, The Observer
2.

Cain was composed shortly before Saramago's death last June aged 87. It's apparent just how his ferocious intelligence and argumentative atheist glee still blazed. Daniel Hahn, The Independent
3.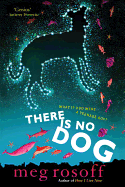 Profoundly funny, it's a masterpiece and not to be missed. Amanda Craig, The Times
4.

…Pullman is in the old and fine tradition of English anti-clerical writing, rather than a militant atheist. This is not the Gospel According to Dawkins. The depiction of Christ saves this book from being polemic or propaganda. In many ways, he is a metaphor for the Author: the real creator of miracles, the visionary, the one who will inspire "the desire for beauty and music and art". He is the true tragic hero of the story. Stuart Kelly, The Scotsman
Some more titles perhaps not as new – or as good – as the above but if there's one thing that won't pass its sell-by date …
5. GOD IS DEAD by Ron Currie
6. THE SECOND COMING by John Niven
7. THE FINAL TESTAMENT OF THE HOLY BIBLE by James Frey
8. SUM: FORTY TALES FROM THE AFTERLIVES by David Eagleman
_____________________________________________________________________
Want to know what the critics made of the latest book, film or play? The Omnivore rounds up newspaper reviews, bringing you a cross section of intelligent opinion. Sign up to our newsletter.